Leader in Cold Drawn Steel Tubes
What is a cold drawn steel tube?
Cold drawn steel tubes are manufactured by drawing stock tubes of various types through draw dies at room temperature.
We at Nippon Steel Katakura Tube have contributed to the development of industries such as construction machinery and industrial equipment with manufacture of cold drawn steel tubes as our core. Supplied to many leading companies, both within and outside of Japan, cold drawn steel tubes are utilized in a broad range of fields and applications, including cylinders for hydraulic equipment, automotive steel tubing, and rolls for textile machinery.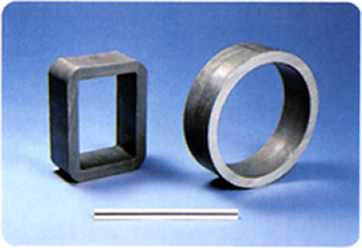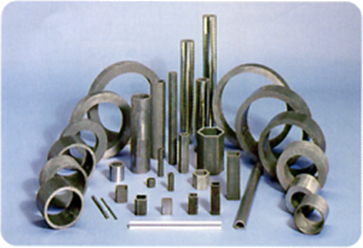 Properties required of cold drawn steel tubes
Cold drawn steel tubes are required to have the following properties:
1)To be available in the optimum sizes for designing
2)To have superb dimensional accuracy
3)To be guaranteed as having no flaws on both internal and external surfaces
4)To consistently satisfy mechanical characteristics requirements
5)To be pre-treated as required for downstream processes
How we conduct business at Nippon Steel Katakura Tube
As a Nippon Steel group company, Nippon Steel Katakura Tube manufactures high-quality steel tubes across a broad size range, utilizing the process technology strengths that we have developed over many years, including our ability to select suitable materials and state-of-the-art equipment, ranging from cold drawing benches through other machinery for processes such as pre-treatment, conveyance, heat-treatment, straightening and storage. Furthermore, we have in place a quality assurance system based on non-destructive testing equipment and product inspection.
Industry-leading Company
With a track record spanning many years and the state-of-the-art technologies, Nippon Steel Katakura Tube enjoys a dominant share of the domestic market for cold drawn steel tubes. As a leading company in the industry, we also cater for the needs of new users.